Ship fire - one of the very common accidents in the shipping industry. We can tell a few cases such as: The fire of 4 fishing boats on November 24, 2017 in Quang Phu commune, Quang Trach district, Quang Binh province, although no injuries were reported, it caused great damage to human health. asset. Or it can be mentioned that the fishing boat QB 98044TS suddenly caught on fire while anchored at Gianh port, causing the loss of nearly 2 billion dong to the ship's owner with thousands of liters of oil, necessities and the ship's part was completely burned on the 20th. June 2019. You see, the consequences left in incidents, especially fire incidents, are extremely serious.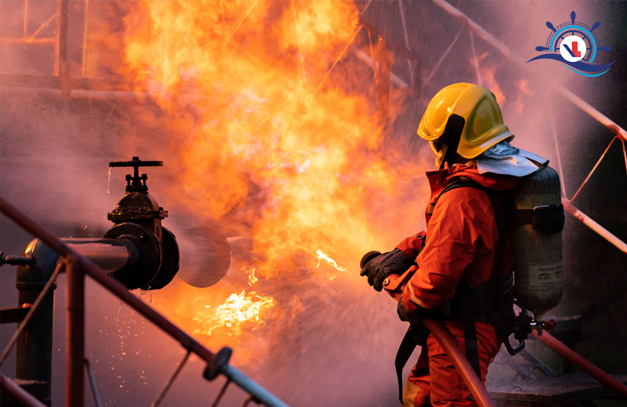 So why don't we prepare ourselves with the necessary equipment for fire prevention, so that no one wants to happen again?
We understand, and have launched a type of service providing fire hydrants for ships with the desire to bring a sense of safety, with the crew doing their best to complete the task in the safest way.
What is a fire hydrant?
Fire hydrant (hydrant, fire hydrant) is one of the essential and indispensable parts of fire fighting equipment. The faucet will have a pipe to conduct water or conduct fire retardants with a pressure of 8-20BAR, a fairly high pressure. They have a length of about 20m to 30m, with the task of leading water from the pump, where the water is supplied to extinguish the fire.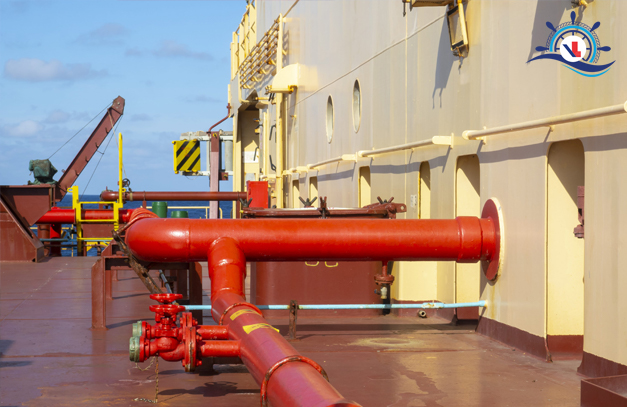 Why do you need a fire hose?
As a water conduit: a basic feature of fire hydrants is that they range in length from 20m to 30m. With such a length, their task is to lead water from the pump, which supplies water to extinguish the fire
Easy to use, safe: As mentioned, the fire hydrant is quite long, just make sure to connect to the water supply or fire retardant, you can extinguish the fire even from a distance. This will make you feel more secure and safe in the face of a fire.
High risk of fire and explosion on board: inspection work on ships, especially fishing boats, always needs to contain a large amount of flammable and explosive substances such as batteries, cooking tools, plastic cans. , wiring system entangled ... or electrical equipment used with a large capacity when used will generate a huge amount of heat ... all have potential risks of fire and explosion. Therefore, when danger is always lurking around us, it is necessary to be well-prepared in all aspects to at least minimize unwanted consequences.
But, how to choose the right fire hose, so as not to have to choose the wrong price? Let us be your companion. We specialize in providing common fire hydrants with a variety of different standards but at very reasonable prices such as: attack hose, water supply and supply hose, booster hose, etc. Different hoses will be configured. made of different materials. Similarly, each type will also have different standard sizes. Different faucets will be made from different materials. Not only that, we also give you a variety of choices when always looking for fire hydrants with different standards originating from different countries such as: Vietnam, USA, Japan, Germany, China Country,.. suitable for each of your needs.
In addition to using fire prevention and fighting measures such as: Regularly and periodically inspecting machinery systems and power lines; arrange the engine system, electrical system in a neat manner, .. as well as raise the awareness of each member on each trip, always prepare yourself a fire fighting system: fire extinguisher, equipment uniforms, protective gear, specialized breaking tools, .. and especially fire hydrants.